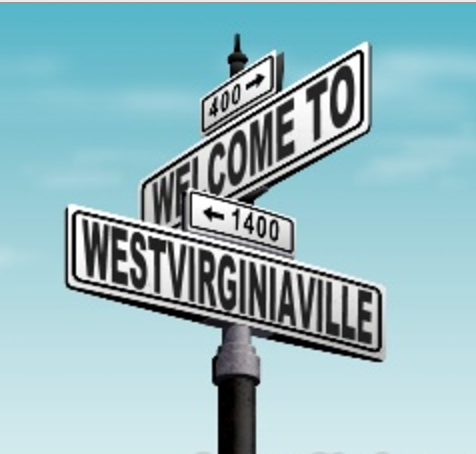 BETA MISSION STATEMENT: Please note: WestVirginiaVille is not a live site and the following is a working draft. We are still in the womb, gestating. Below is an ultrasound of our developing vision. For more on the site and new developments, visit the 'ABOUT' page.
WELCOME TO WESTVIRGINIAVILLE. You 're viewing the draft of an experiment in process. WestVirginiaVille is the beta version of a multimedia web magazine and production house devoted to covering West Virginia in a different fashion . The site will feature a mixture of original writing, photography, video and podcasts along with a mission of pointing readers to some of the best print and multimedia work being done about West Virginia by in-state, regional, national and international media.
SOME FOLKS AROND THE STATE WILL recall WestVirginiaVille as my personal blog for many years, although it always also had a focus on — to replay its old tagline — "Life in the Hills."  So, you could say I am repurposing the web address.
WESTVIRGINIAVILLE'S MISSION is to create, curate, collaborate and comment:
CREATE: We aim to create original writing, reporting and multimedia on efforts to make life in the state richer and to address perennial problems with an eye towards addressing their causes and figuring out their solutions. We're not interested in fluffy 'positive' pieces. but are interested in solution-oriented coverage of a state all too often portrayed as a hopeless basket case.

CURATE: To curate the best writing and multimedia about the state by excerpting and pointing to articles, video, podcasts, photos and beyond. We'll be keeping an eye on social media, for noteworthy exchanges on Facebook, notable Tweetstorms, fine photography and videos on Instagram, Vimeo or wherever the zeitgeist is posting stuff tomorrow.

COLLABORATE: We invite small and large media outlets, independent and citizen journalists and other media-savvy readers to point us to worthy content or to submit it for possible publication in WestVirginiaVille or who wish to collaborate and be potential contributors. Contact us.

COMMENT: We'll be commenting on what we find and encourage you to, as well.