IN 2012, KATE LONG published a wide-ranging and influential year-long series titled "The Shape We're In" for the Charleston Gazette. The series traced the causes and roots of what can only be described as West Virginia's ongoing health care crisis, which has been rolling through generations of families and communities. The series included the  slideshow below and related articles by Long, which traced how the literal shape of things — of the state's people themselves — has changed in West Virginia, through comparing old photos and contemporary ones and contemplating the diseases West Virginians used to die from and what they grow sick from these days. The state is known as one of the most obese in the nation. But it didn't used to be that way.
But the slideshow, like the series itself, was not just a depressing litany of doom, gloom and despair. Long's series showcased people, institutions and programs at the forefront of turning the corner on unhealthy life choices and heading in a healthier, fresher direction. The series showcased what Long dubbed "hometown heroes," people down the street or in the next town over who've taken charge of their health and, in so doing, their lives. The series went on to win the 2013 National Health Award for Public Health Reporting by the Association of Health Care Journalists
Long went on to help bring to life a bevy of efforts to address this deep-rooted crisis through the Try This West Virginia conference and statewide campaign, co-founded and directed by Stephen Smith. Try This has planted a thousand seeds across the state intended to knock West Virginia off the worst health lists. Try This is, arguably, one of a handful of true positive statewide social movements underway in towns, communities, hollers and cities across the Mountain State.
1) Check out "The Shape We're In" series if you need a grounding in what the state faces and who some of the people are — and the efforts underway — to turn the state's health around.
2) Check out the many efforts of the Try This movement the next time someone tries to convince you West Virginia is a wasteland full of people who are all just wasting away.
P.S. The video soundtrack features an excerpt from a recording of a jam one night in 2012 at The Room Upstairs in Princeton, W.Va., by a roving, band of musical mates, dubbed The Silent Gondoliers. More on the good folks on Mercer Street, led by Lori McKinney, Robert Blankenship and their merry band of changemakers who have launched a hundred creative projects themselves. Check out the RiffRaff Arts Collective.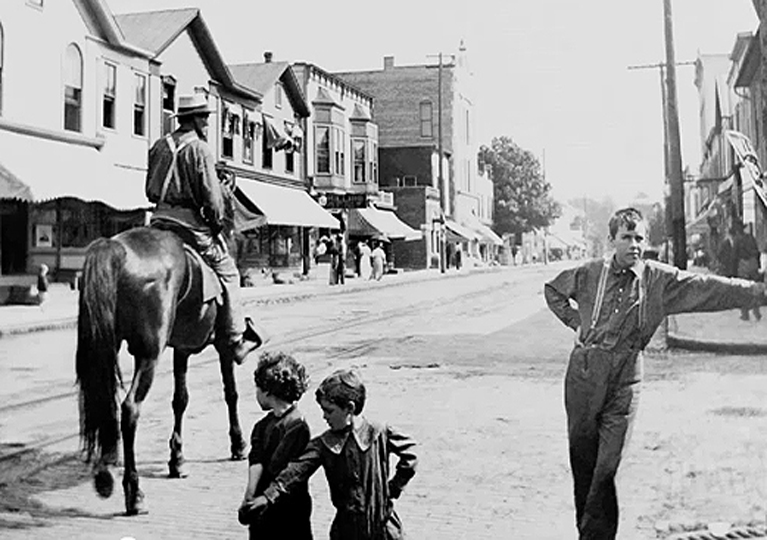 Here is one of the many cool historic West Virginia images from the slideshow (below) courtesy of imagesbyromano.com