Two Visits, Different Years, to the Famous Pumpkin House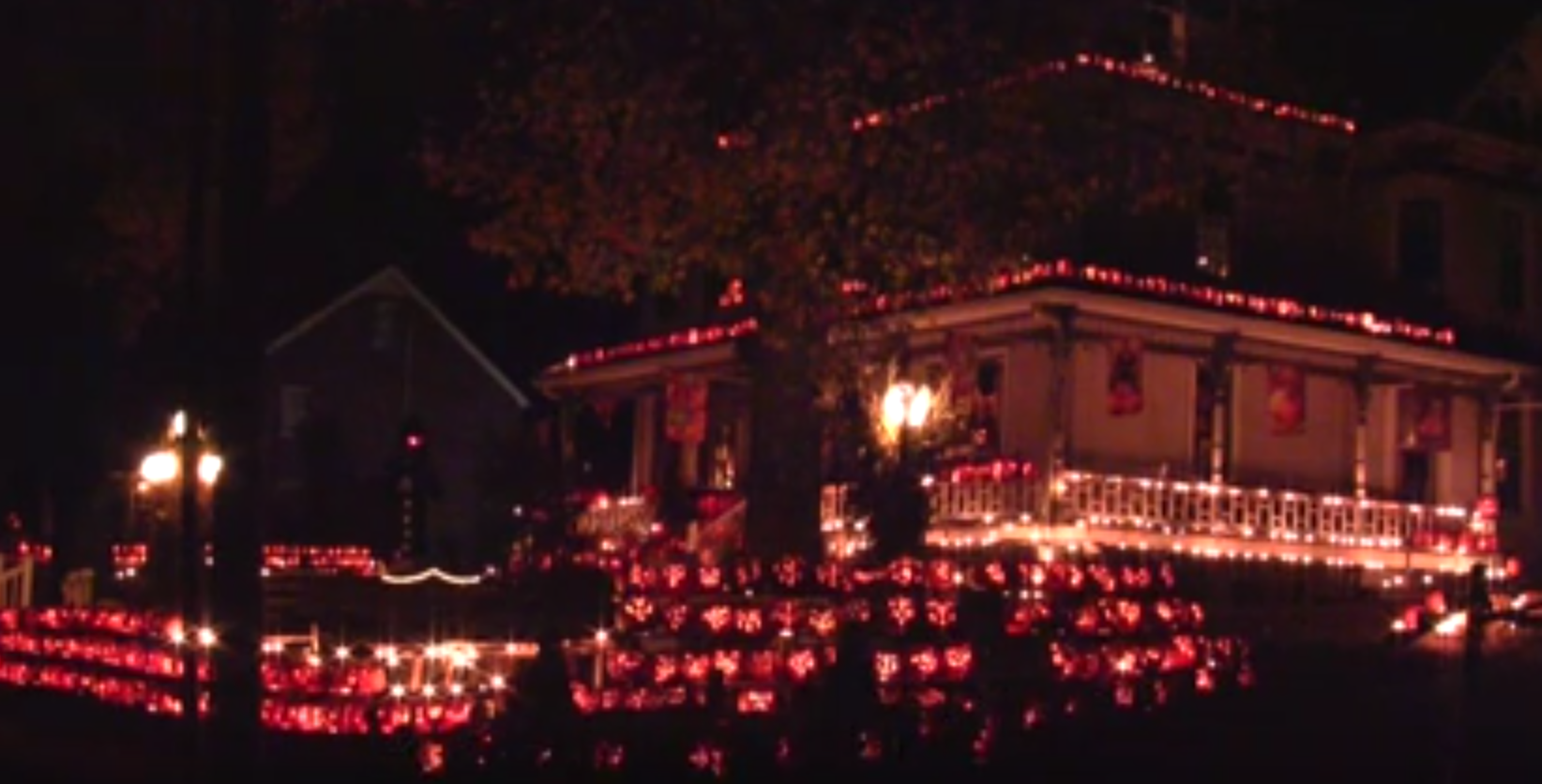 RoadTrips
The Pumpkin House in Kenova, West Virginia, is one of the 7 Wonders of West Virginia (What are the other six? I'm taking nominations in the 'Comments' section and will do videos/stories on ones that pass muster). For this year's edition of the Pumpkin House, my Charleston Gazette-Mail colleague, photographer Chris Dorst, and I teamed up on the video you see here. By day, he documented what goes into the cutting, depulping, carving and arranging of the house's 3,000 pumpkins. It's a whole lot of of pumpkincraft. I then headed out to document the house by night, shooting around midnight this past Thursday, when only a handful of cars and passersby were out to see the house. To be sure, the traffic jams started the next night, Halloween. If you have never seen the house, now's the time, before the pumpkins wilt and are donated to farmers for cattle and hog feed. Meanwhile, here's how you make a pumpkin house.Below, are a few paragraphs of the companion story I wrote about the house for the Gazette-Mail:
KENOVA, W.Va. — It all started innocently enough.
Ric Griffith carved five pumpkins ­— one each for his three daughters and one for himself and his wife. He set them out on the porch of another house where the family used to live in this small town at the eastern edge of Wayne County.
"The next year I built a shelf and went up to about 20 pumpkins. Then it jumped to about 200 pumpkins."
In 1991, the family moved to an historic Victorian house at 748 Beech St., with a gabled roof, lots of eaves and a large front and back yard.
Griffith couldn't help himself. All he could see were new places to put out yet more pumpkins, each featuring a multiplicity of different designs carved out with handheld jigsaws.
He kept adding pumpkins, inviting friends and volunteers off the street to help carve them as word grew of that crazy "Pumpkin House" in Kenova .
"In the year 2000, I said we gotta' do 2,000 pumpkins," said Griffith, who by day runs the historic Griffith & Fiel drug store on Chestnut Street and recently ended a term as mayor of the town.
After that year, some key volunteers and friends gave him some sage advice after all the hard work of putting out that many pumpkins: "Don't do 2,000 again!"
It wasn't as if Griffith didn't hear what they said. But, like, there was still space for more pumpkins…
"The next year I did 3,000," he said… | READ ON
+ + +
I had forgotten I had done another iPhone-powered video in 2009 on that year's version of the Pumpkin House, also set to a tune by The Flow (a.k.a., son Lucas, an electronic music composer and DJ). Much trippier, the video hones in on a few of the cool pumpkin designs and animates them. (Well, really, I just jiggled the camera and added some transitions in Final Cut Pro.) Either way, the house is trippy enough. Check it out. Follow the orange signs once you get off the Ceredo-Kenova exit of Interstate 64, to 746 Beech St.