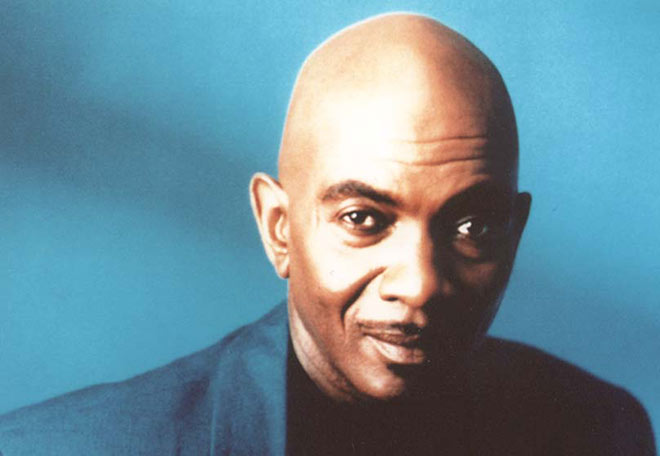 NOTE: Actor and musician West Virginia native Lou Myers died Feb. 19 at the age of 76  at Charleston Area Medical Center after contracting pneumonia. A funeral service will be held 1 p.m., Friday, March 1, at First Baptist Church in Charleston. I had the pleasure of interviewing Myers when he made a visit to Charleston for an event in 2011 and recently ran into him at this year's Create West Virginia conference.  Actors who get typecast by signature roles, especially from high-profile TV shows, often are dismissed as nothing more than that role. Myers was so much more than Vernon Gaines of  "A Different World." The story captures a bit of the man's broad range. Bon voyage, Lou. | douglas imbrogno


By Douglas Imbrogno | The Charleston Gazette | Feb. 24, 2011
Lou Myers can't travel too far from his front porch without being ID'd as the feisty Vernon Gaines from the sitcom "A Different World." His Wikipedia entry even kicks off with a line about him being "typically cast as a grumpy old man."
But a whirlwind tour through the rest of his lively resume is eye-opening if that's the only reference you have for the lad from Cabin Creek, who grew up to become a multi-lingual performer on stages around the world.
"I think of myself as a working actor. I prepare for it like I'm preparing for the Super Bowl," said Myers.
He's back in the state (he has residences here, in New York and Los Angeles) to prepare for Saturday's daylong "Black History Celebration: Mardi Gras Style" at the Unitarian Universalist Congregation, a fundraiser for the congregation's community-building projects.
The day begins at 1 p.m. with two seminal films and a documentary ("Cabin in the Sky," "Stormy Weather" and a Ray Charles documentary) starring legendary black performers, then moves on to a 5:30 p.m. Cajun feast. At 7:30 p.m., it shifts to music and spoken word by Lady D, Affrilachian poet Crystal Good and Myers at the piano.
Myers is about as comfortable at the keys as he is on stage. He regularly plays piano and does spoken word at Harlem's historic Lennox Lounge and the Sugar Bar on the Upper West Side (owned by singing duo Ashford and Simpson). He has performed his cabaret act in venues from Berlin to Tokyo.
He's also preparing for a sixth Broadway appearance. Past turns have included roles in several of August Wilson's acclaimed plays as well as "Oprah Winfrey Presents The Color Purple."
Myers said he was not at liberty yet to reveal the new play except to note with a laugh: "I'm trying to gain five pounds, get my step a little sharper, get my sexy side a little more developed."
He spoke by phone from his 94-year-old mother's home in Cabin Creek, which he had built seven years ago. Part of the funds for its construction came from the sale of the North Carolina ancestral property of his great-great-great-great grandmother, who was a slave.
Myers has long done work devoted to black history and culture, and has visited and performed in Africa often. He was founder and director of the Tshaka Ensemble Players, who toured "Shakespeare's Julius Caesar," set in Africa. He also served as a dancer and griot for several dance companies such as the Dinizulu Dancers, Drummers and Singers.
A griot is an African tribal figure who serves up history as a poet, praise singer and wandering musician. Myers sometimes lists his middle name as Leabengula, the name he was given when he was initiated as a griot in Ghana some years ago.
Might the role of the griot describe the arc of his own career?
"We're all storytellers, actors," said Myers. "Basically, the griot is what we really are."
Along the course of his career, he has picked up bits of a couple of African dialects and is also proficient in French, German and Spanish. "If I've got to do a project, I can work in one of those languages," he said.
But Myers isn't just bringing a worldly performer's ease and singing chops to town. Saturday's event is partly sponsored by the Lou Myers Scenario Motion Picture Institute and the Global Business Incubation. For the latter effort, Myers is described as "Chairman and Chief Enlightenment Officer," while his son, Melvin, a North Carolina accountant (and former noted East Bank basketball player), assists in Myers's aim to use the business incubator model to improve life in small-town West Virginia.
"My 11th-grade teacher gave me an assignment: 'What are the possibilities for economic security in West Virginia?' And I'm still trying to complete the assignment!" Myers said, laughing.
"I got hooked. I would love to see capital flow through poor communities that would bring them to the level we need them to be in terms of health, communication, education, recreation. A healthy community needs all those outlets. That's what I'd love to see."