Gone to Grinfest 2012: A mini-documentary
Here's a 10-minute audiovisual visit to GrinFest 2012, a musical gathering alongside the Greenbrier River in the heart of West Virginia, in a video production for WestVirginiaVille.com, shot and edited by The WebTheater crew. That would be, um, like, me (with a little video footage help from Amy Leigh Vance's camera, especially as I missed the rubber duckie race).
This mini-docu-video features excerpts of songs by the SpurgieHankins Band, The Tom McGees, Mike Arcuri and other performers as well as the life of the festival by day and by night. GrinFest is brought to you by the Argento Brothers, Lou and Michael and a crew of tens. And it's pretty cool for being a party that morphed into… well, I think it's well on it's way to being a legend. Right, guys?
Here are some images below, from where I turned my Panasonic GH2 DSLR from video to still.
+ + + + +
GrinFest co-founder and host Lou Argento grins it up.

+ + + + +
An armada of more than 45 floaters floated down the Greenbrier River, in all manner of floaty things during the annual Grinfest float-tilla.

+ + + + +
The Wild Rumpus takes to the GrinFest's homemade plank stage, deconstructed and hauled away post-festival.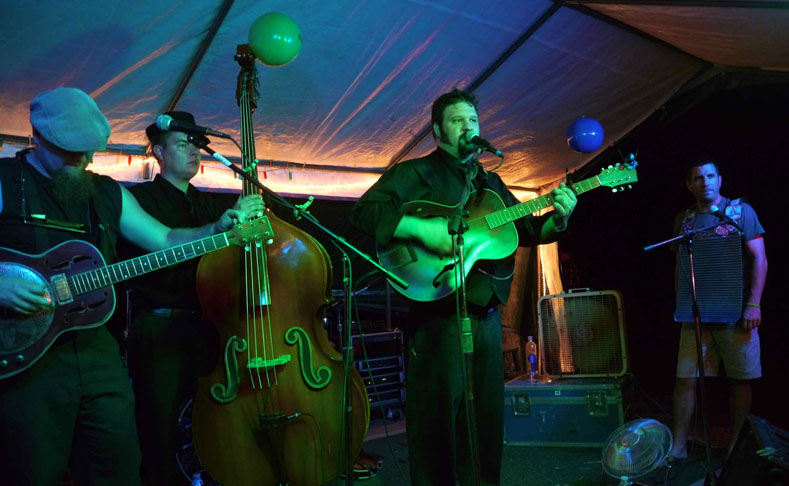 + + + + +
The Tom McGees — named after a former high-profile, now defrocked Charleston newscaster — lit the festival up with their horn-powered dance-a-thonic tunes.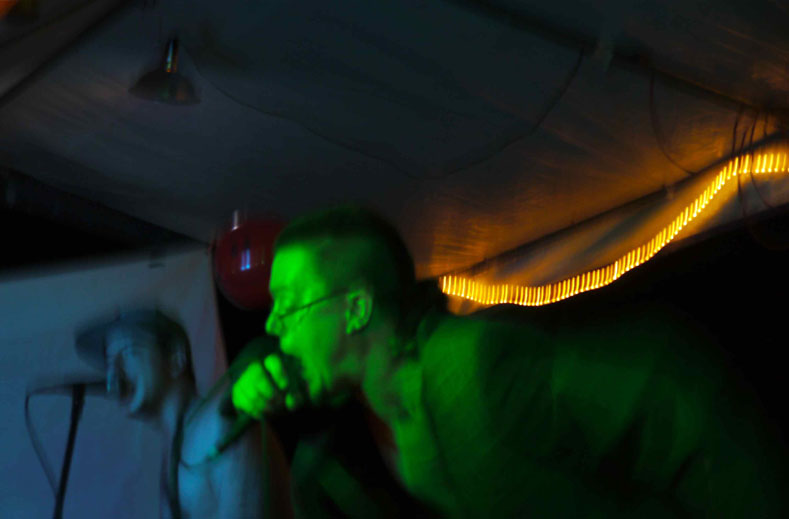 + + + + +
Watch the video for a view of the rubber duckies approaching the watery finish line.

+ + + + +
If you're going to float, float in style.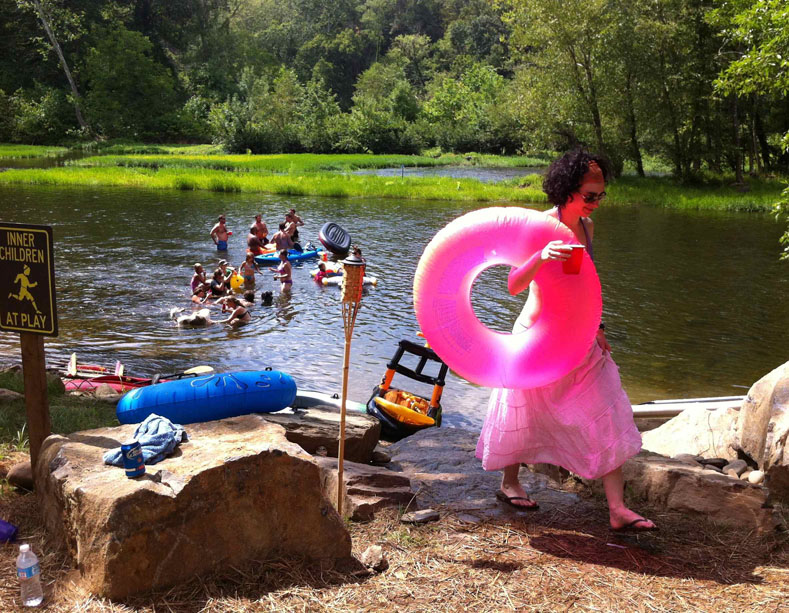 + + + + +
Albert Perrone, singer and guitarist with The BrotherSisters, prepares to head to the stage.