Introducing WVTV, the official station of WestVirginiaVille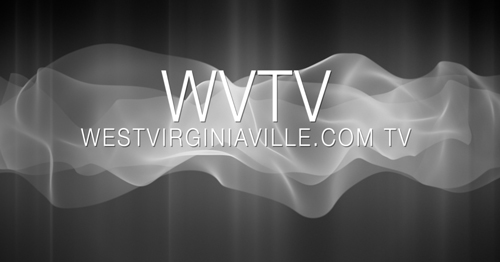 From the Office of the Commonwealth
FOR IMMEDIATE RELEASE
Sunday, March 11, 2012
The Commonwealth of WestVirginiaVille announced today the launch of a new multimedia broadcast service, WVTV, the official broadcast of WestVirginiaVille.com.
"We're very pleased to announce the debut of this new program," said WestVirginiaVille Founder and Elder-in-Chief, Douglas Imbrogno, in a late-night news conference attended by several of his cats. One of them seemed to indicate excitement, but it may just have been a yawn. "We'll take that as a positive," said Imbrogno, patting Gizmo's head and indicating a kitty treat might soon be forthcoming.
"We realize we are starting small. But big things, like oak trees, come from very very small things. Like, you know, acorns," said Imbrogno, who promised he would come up with a better metaphor after he had slept on it some.
Several scenes are depicted in the debut episode of WVTV, coming to the web early this week, sometime before Imbrogno has to be at work at his day job, or deep into a sleepless night after he returns home. "We introduce the occasional feature '25 SECONDS,' an in-depth investigation — as much as possible within 25 seconds — of something seen or witnessed or connected with WestVirginiaVille," said Imbrogno. The debut '25 SECONDS' 'Scenario,' as they are called, was shot in the bathroom of Boulevard Tavern, which isn't as bad as it sounds. (Boulevard Tavern was last featured in WestVirginiaVille in a rare video of Santa Claus playing blues harmonica at the Charleston, W.Va. club right before Christmas.)
This initial program, which clocks in at under 2 minutes long, also features an update on the arrival of outdoor cappuccino culture in Charleston, W.Va., the capital city of the Mountain State, at Moxxee Coffee. About time, we say. Moxxee was last featured on WestVirginiaVille soon after its opening, when it was designated an Unofficial Adjunct Office for WestVirginiaVille staff. The fact that WestVirginiaVille has no staff, did not seem to faze Imbrogno, even as the website launches an ambitious new broadcast channel on the web.
"We may not have 'staff'," said Imbrogno, doing that air-quotes thing in the air with four fingers. "But we have a few fellow travelers, sympathizers and this guy named Kuyler who is helping us move our hosting from GoDaddy, that company whose owner shot an elephant and really pissed us off. Which is why our web hosting is so out of there, along with some other non-elephant reasons. But more about that later," he said.
"Meanwhile, please stay tuned to future episodes of WVTV, by following us on Facebook or Twitter, or right here on the website," Imbrogno told the crowd of cats, which by the end of the press conference had dwindled to just two since Luna wandered off to chase some bug flying around the house.