Farewell to Francis Joseph Falbo
Readings
For most of us, when we spin off this mortal coil our obituary is the only encomium we'll leave behind in testimony to the life we lived. So, live well, breed happy families and warm-hearted friends — and try to to leave behind an obit that says something other than "he went home to be with the Lord and have a Schlitz with Jesus." (Actually, that would be a great obituary line).
As a collector of fine local obituaries (Happy Jack's was the best!),  this one today for Francis Joseph Falbo leapt off the Charleston Gazette obit page. I say this not as a fellow Calabrian, the region in the instep of the boot of Italy where my father was born. I also say this not as a fellow spaghetti-eater and son-of-a-spaghetti eater. (Well, maybe a little).
But just like Happy Jack, I think it might have been a welcome thing to know this guy. Salt of the earth. Paisano to paisano. Farewell Francis Joseph Falbo and well-done. (And, no, the 'Last of the Mohicans' line never does get explained.)

CHARLESTON GAZETTE, Jan. 19, 2011: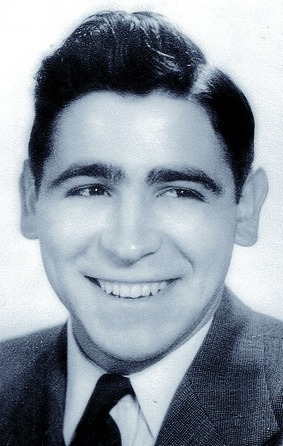 The Last of the Mohicans. Francis Joseph Falbo, 85, passed away peacefully Sunday, January 15, at Hubbard House in Charleston after a courageous, but much-too-brief, battle with lung cancer.
Frank was born August 30, 1926, to John Falbo and Mary Olivito Falbo, who immigrated separately from Caccuri, Calabria, only to find one another again in the mountains of West Virginia. Settling eventually in Smithers, they raised a family of nine unique and memorable bambini. Frank was the last surviving member of this interesting and industrious clan, and in many ways was the last of his kind.
In addition to his parents, Frank was preceded in death by his eight siblings, Elizabeth Colosimo, Jimmy, Fanny Dalporto, Edna Eckstein, Tony, Al, Johnny and Rudy.
He recalled fondly the days of his youth, and regaled us all with stories of his adventures in the Depression-era Upper Kanawha Valley. His magical tales of growing up on the streets and hills of the boomtown of Smithers made us all long for those simpler times when everyone was equal and "wore the same kind of knickers."
Frank married "the girl of his dreams," Margaret Cline Falbo, and the couple was blessed with seven little spaghetti-eaters of their own, just as the fortune teller predicted on their honeymoon. Two of his beloved children were taken from us well before their time, daughter, Peggy, in November of 2010, and Frank Jr. in November of 2011. Left to cherish their memories are children, Michael and wife, Kathy, of Nitro, Dr. Anthony and wife, Dr. Judith Thomas, of Centreville, Va., Dr. Mary Beth Falbo and husband, Winfield H. Strock, of Charleston, Chef Patrick of the Galapagos Islands, Ecuador, Greg of Smithers and daughter-in-law, Darlene of Ansted; grandchildren, Dr. Frank III of Columbia, Tenn., Jason of St. Albans, Amy Sommer Gaefke of Pittsburgh, Pa., Dr. Shane Spicer of Manhattan, N.Y., Graham of Arlington, Va., Michael of Nitro, April Johnson of Spring Hill, Jennifer Carriger of Charleston and Win Jr. of Georgia; 14 precious great-grandchildren; and a host of loving nieces and nephews and their progeny.
A Self-Made Man. Frank graduated from New River State College (now West Virginia Institute of Technology) in 1948 with an industrial arts degree, and put that training, along with his analytical nature, strong work ethic and legendary ingenuity, to great use in many areas, including vulcanizing tires during the rationing years of World War II; teaching school in Miami during the Cuban Revolution; designing, building, and remodeling numerous local establishments, such as the iconic Burger Carte and Big Al's Club; and his masterpiece, the family's retreat, and his home during his later years, "Raven's Roost." In addition, he established Falbo Glass Company, supplying custom glass for the automotive industry and other businesses. He retired after 25 years with Vocational Rehabilitation, where he improved the lives of many handicapped individuals by teaching job skills to help them assimilate into the work force. Additionally, he implemented the original handicapped accessibility program in the state, removing barriers and opening the world to the handicapped throughout West Virginia.
In parting this world, Frank leaves us with his usual advice: "Don't take any wooden nickels."
Mass of Christian Burial will be 11 a.m. Thursday, January 19, at St. Anthony's Shrine Catholic Church, Boomer with Father John Rice as celebrant. Burial will follow at Montgomery Memorial Park, London. A mercy dinner will take place at Immaculate Conception Catholic Church, Montgomery.
Friends may visit from 6 to 8 p.m. Wednesday, January 18, at O'Dell Funeral Home, Montgomery, where a Christian Wake Service will be held at 6 p.m.
Expressions of sympathy may be sent to www.odellfuneralhome.com.