A few words on the state of a state's parlous politics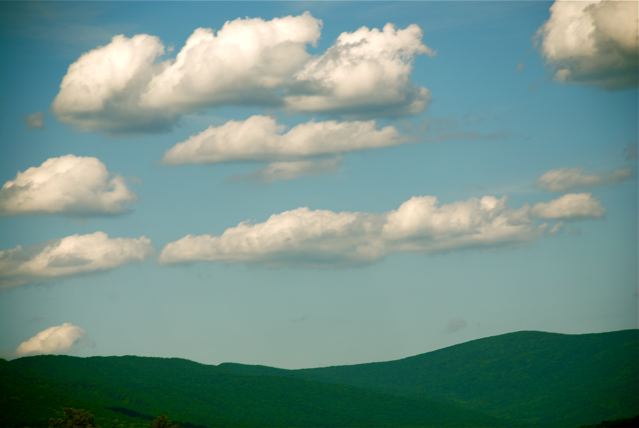 By Douglas Imbrogno | I used to read dictionaries as a kid for entertainment and so became a sort of word collector. I don't often get to use the old Middle English word 'parlous,' but it comes to mind on this day in which West Virginia voters cast ballots in the Democratic and Republican gubernatorial primaries. (So, go vote already – even protest votes can make a point.)
Funny thing about 'parlous,' is that the sound of the word – if spoken in a backwoods West Virginia tang – would sound like a person might be saying either "perilous" and "powerless." In fact, perilous and powerless pretty much defines the current state of gubernatorial (and senatorial) politics in the Great State of West Virginia for the concerned, progressive voter, surveying the landscape ahead and the parlous state of Mountain State governance.
'Parlous,' according to Dictionary.com, in fact, means 'dangerous,' 'perilous,' and related words include 'precarious' and 'touch-and-go.' Again, both good descriptions for the future of the state, whose fate is held in the hands of the usual suits, the usual power brokers, the usual vested interests working through reliable channels for the effective, unregulated extraction of as much wealth as possible from these hills and damn the local consequences.
A recent edition of the Charleston Gazette carried on the front page a story about the first meet-up of acting governor Earl Ray Tomblin's Marcellus-to-Manufacturing Task Force. Tomblin's signature effort to exploit the Marcellus Shale riches that lie beneath much of the state looks to tap one of the largest deposits of natural gas in the world. No one aware of the state's dirt-poor profile would say we should not exploit this gas field and generate some new and much-needed jobs.
But the environmental impacts of Marcellus drilling are huge and still being discovered, roiling politics in both Pennsylvania and New York, where the Marcellus drilling boom has hit hard, as it has in the Mountain State. Yet in the Legislative session past, the Legislature and Acting Governor Tomblin punted on any new regulation – at all – of the drilling boom. Note the plaintive cry from Don Garvin in this excerpt from the story above on the Marcellus-to-Manufacturing Task Force, the first big to-do on Marcellus drilling by state government:
Senate President Earl Ray Tomblin, acting as governor, created the task force. He has not yet created a task force to examine the regulatory aspects and environmental impacts of drilling for Marcellus Shale.
Critics warn that hydrofracking — using water to fracture rocks deep underground to free gas deposits — will damage underground water supplies and contaminate streams and rivers.
Don Garvin, who represents the environmental community on the new task force, said, "I strongly feel we need to address the regulatory framework for Marcellus Shale drilling. The Legislature did not succeed in passing any legislation. Is that outside the purview of this group?"
Probably. And probably by design. The beat goes on. I often like to quote Harry Caudill's line from "Night Comes to the Cumberlands," an elegy for the impact of mining on the mountains and the rural people who live there. How some regions of the country are deemed  "national sacrifice zones," removing their wealth and carting it off to meet the voracious appetites of both energy consumers and plutocrats, energy company owners and stockholders, who live elsewhere,
There are other, smaller voices in state politics, their suits not quite as tailored and nice, raising a more nuanced, balanced view of the extraction industries, and the blessings and curses they lay at the feet of West Virginia.Secretary of State and gubernatorial candidate Natalie Tennant, had this to say in a Gazette profile:
Tennant also proposes increasing severance taxes on natural gas extracted from the state's Marcellus Shale field. Her plan would dedicate the resulting revenues toward three specific areas: improving math and science education, aiding community-based economic development, and funding research and development in that industry.
The Legislature recently ended its regular session unable to agree on new rules for drilling in the Marcellus formation, considered one of the richest new discoveries in a generation. Among other issues, industry groups balked at proposed permit fee hikes. Expressing frustration with lawmaker inaction, Tennant cited both the promise of jobs and revenues and concerns over the effects of drilling operations on area roads and water supplies.
Operators often rely on narrow country roads to haul tons of needed gear and supplies to and from well sites. Drilling can also involve hydraulic fracturing, the pumping of water, sand and chemicals into wells to crack the shale and release the gas. The process can tap large volumes from local water sources, and operators must then store or ship out the polluted liquid afterward.
"They come to West Virginia because we have the natural gas here," Tennant said. "This is where West Virginia needs to control what's coming from West Virginia, and not let it control us."
The Mountain Party's new candidate – poet and former Richwood Mayor Bob Henry Baber – had a little nuance in his gubernatorial profile:
What separates him from Republican and Democratic candidates is his attitude toward the coal industry, he said.
"All they want to do is say, protect the industry," he said. "I'm saying, let's transition the industry over time."
West Virginia should develop jobs in renewable energy and reclaiming abandoned mine sites, Baber said.
"At the moment, we're all consumers of coal and oil and gas. And we will be for the foreseeable future," he said. "But we've got to start making a plan for the future."
He emphasized that he has friends who work in mountaintop removal mining.
"We cannot throw those folks out in the street," he said. "They're good, hard-working people."
But he pointed to declining coal production in West Virginia, and competition from other coal-producing regions, such as Wyoming's Powder River Basin.
"Coal's era in West Virginia is already waning," he said. "It's not going to be the EPA that ends mountaintop removal. … What's going to end it is capitalism."
Whatever ends the traditional practice and business-as-usual rule of extraction industries on West Virginia's landscape and people, let it come sooner rather than later. You voted, right?