BLOGALACHIA: Clippings, Excerpts & Reprints from the Appalachian Blogosphere.
Suggest something

The reaction to Gov. Joe Manchin's U.S. Senate campaign strategy, in the face of challenger John Raese's unexpectedly strong showing in polls, has been to swerve in Raese's direction on some key issues. This includes, now rather famously, directing a bullet at the heart of cap-and-trade energy legislation. One result, evidenced in comments here, on the "Coal Tattoo" blog and elsewhere has been howls of foul by progressive voters, some announcing they could no longer bring themselves to vote for the governor, even despite Raese's joking remark to CNN his political views are to the right of the Tea Party. In the following post from West Virginia Blue by Jeremiah, reprinted with the author's permission, he outlines how Manchin can win some of these disaffected voters back. Think so? Or not?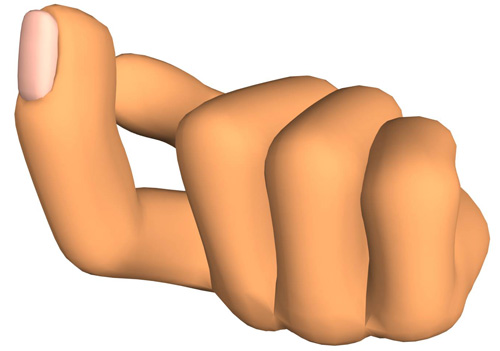 "A Winning Manchin Strategy"
by Jeremiah
from West Virginia Blue | Sat Oct 16, 2010

I am not a Manchin apologist. That being said and despite several core policy disagreements, I was an early advocate of the governor in this campaign. Unfortunately, the selfish and short sighted positions he took to defend himself against the onslaught of propaganda by Florida resident and silver spoon goon John Raese were radically out of step with sound public policy and core Democratic principles – forcing folks like myself to pull our support.
Manchin has disheartened a great number of Democrats with his disastrous campaign but he can win some of us back and beat John Raese in convincing fashion if, in my opinion, he does the following:
1) Stop undercutting core Democratic values and come back to the base on populist issues.
We all know the Governor is right-of-center but as a Democrat there are certain positions that he must respect.  To win the Chamber endorsement Manchin threw us all under the bus by saying he would extend the Bush tax cuts for wealthy folks like John Raese.  He could caveat this position by saying he supports extending the cuts for two years and then reevaluating, giving himself cover from all ends.  I'd disagree with this but it would be a reasonable compromise.
As an American and a Democrat, he also must show respect for President Obama. You can disagree with the President but filming a commercial where you ridicule the President's health reform legislation – that you once said you supported – as "Obamacare" and literally shooting the President's Cap and Trade bill crosses the line.
To his credit, Manchin seems to have felt the pressure from moderates and progressives in the Democratic Party.  During his recent Daily Mail editorial board debate with Radical Raese, Manchin repeatedly defended the necessity of gov't as a safety net – to help provide health care to people or to guarantee a minimum wage.  He defended the premise of the health care reform law.
"The only people without a guarantee (of health insurance) are working people", the governor said.
Manchin took Raese to task by saying:
"He's my president, he's your president.  I think it's a shame…when people are rooting for their leaders to fail."
Keep this up.  Manchin is not a Democratic leader, and I can accept that.  This is a big tent party.  However, neither I nor thousands of other WV Democrats will accept the Governor doing permanent damage to the Democratic brand in the state, especially on populist issues that Democrats can win on in what is traditionally a socially conservative, yet blue collar, state.
2) Go scorched earth against Raese from now until about a week before the election.  Once folks get to know Raese's background and his radical out of touch positions, they hate him.  I'd recommend attack ads on the following:
- Continue hitting Raese for trying to be Florida's third Senator.  That Raese's family lives in Florida and that his wife is registered to vote in Florida doesn't sit well with anyone in WV.
- Continue hitting Raese for being the out of touch, arrogant rich bastard that he is.  People that have created their own fortune can speak to their business acumen without folks getting rubbed the wrong way.  People that inherited everything they own and come off as if they are some business mogul are disingenuous and ripe for ridicule.
- Use Raese's refusal to work with others against him.  Raese has repeatedly indicated that he would not work with the President on anything.  Beyond being practically absurd, this feeds into the partisan bitterness that I think really turns people off.
Manchin started to make this point in the Daily Mail debate.  Manchin said to Raese,
"You can't continue to divide and be against everything."  Raese's arrogant response, "I just don't sit there and tell a lot of people in the state of West Virginia or the United States, 'Yeah, these are problems and we can work together,' " Raese said. "Well, there are bigger problems than, 'We can work together.'"
Manchin later successfully pointed out that, "There needs to be a process where there is some civility and respect and you can work through your differences, and I think that's what's sorely missing and I think that's the biggest difference that John and I probably have."  Slam dunk Manchin.  Continue driving that home.
- To segue from that, blast Raese on his positions to abolish a minimum wage, implement a regressive flat tax, desire to privatize Social Security, and refusal to apologize for the Republican hick ad.  Manchin could also hit Raese on the repeal of the health care bill, while still maintaining his independence from it.  Raese always says he wants to repeal the entire reform bill.  Well, that means repealing provisions that keep insurance companies from denying coverage to the sick, even sick kids; dropping coverage when someone falls ill; and from expanding coverage to hard-working people that live at risk of losing everything because they are uninsured.  This feeds into a longstanding policy objective of Manchin's to expand coverage to working uninsured adults.  Forcing Raese to defend himself on those issues would also serve to reassure a wary Democratic base of the Governor's stance.
Raese's radical right wing positions feed into a damning narrative that this out of touch, silver spoon goon, multimillionaire Floridian has a "let them eat cake" ideology.  These attacks win in a fiscally populist West Virginia.
- Remind folks of Raese's disrespectful campaign against Senator Byrd.  WV loves our late Senator and reminding people that the guy trying to fill this icon's seat ran a negative campaign against our greatest defender will strike a chord.
3) Mix in positive ads about your own platform from this point forward and go with only positive pieces about your accomplishments in the last week or so.
I think it is pretty well established that I am not a Manchin enthusiast. However, he has been a successful Governor and should point out his accomplishments:
* Brought under control a crippling worker's comp system, improving our business climate;
* Paid down billions in unfunded liabilities, improving WV's bond rating tremendously;
* Kept the state in the black while other states were suffering from billions and billions of dollars in debt;
* Lowered the regressive food tax and the business-killing business franchise tax and corporate net income tax;
* Development of the innovative Mountain Health Choices, which in my opinion sets the template for public health insurance plans moving into the next few decades;
* Put hundreds of millions into senior services programs;
* Stood in lockstep with the grieving families of our coal miners after the disasters of Sago and Upper Big Branch and ushered in coal mine safety legislation to improve safety.
Conclusion: I do not want John Raese as our next Senator.  I give Manchin and his campaign a lot of grief that I think they deserve. However, he has been a solid governor and if he would stand up for what he knows is right instead of acting like a coward in the face of right-wing propaganda then he might be able to convince enough of the base to forgive his pitiful political maneuvering so that we can all send Raese back home to Florida.
This all being said, I will not vote for Joe Manchin if he continues to undercut the Democratic Party.  In fact, I discourage others from saying they will vote for him regardless of what positions he takes because it only gives his campaign cover to go further off the farm in the mistaken hope of appealing to the propaganda saturated, anti-Obama conservatives.  Even if you are going to vote for Manchin to vote against Raese regardless of the issues, don't give away your leverage (your vote) by selling that position – it causes a death cycle scenario.  Many Democrats that I have talked to have said they will only vote for Manchin if he quits throwing them under the bus – some are probably beyond bringing back to the fold.
Let's all hope Manchin hears our advice so that we can help him keep this Democratic seat in Democratic hands without destroying the Party to do it.